MONTAUK LAKE GUEST HOUSE
Montauk, NY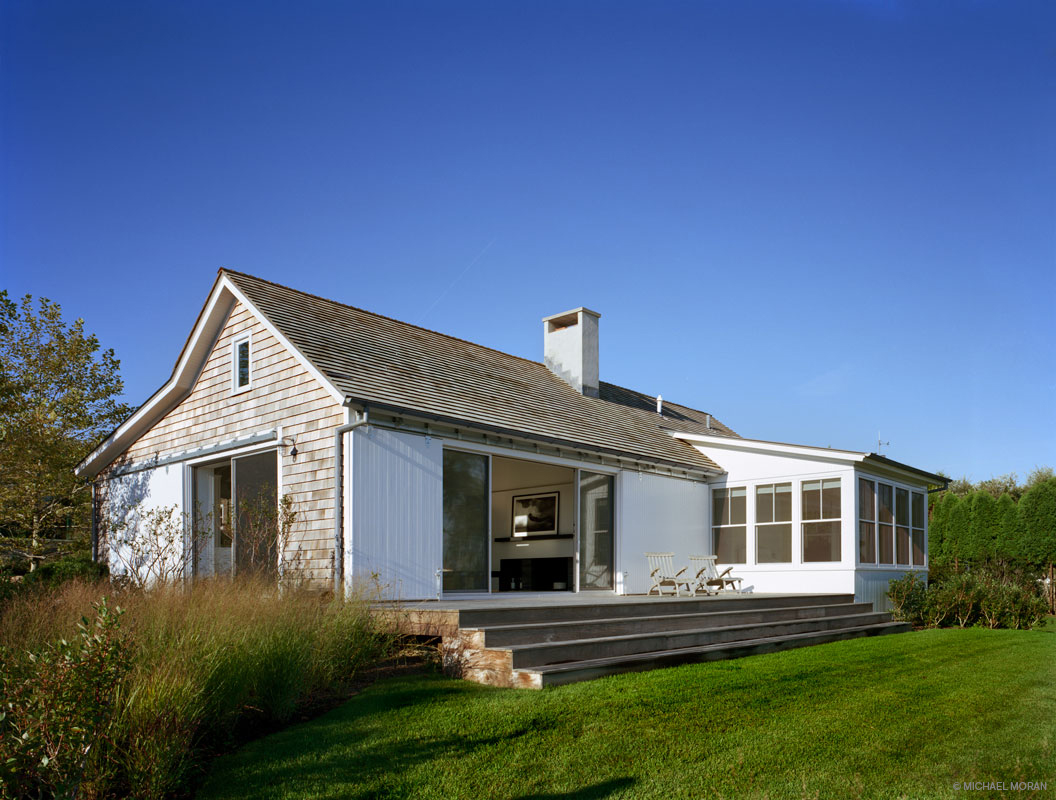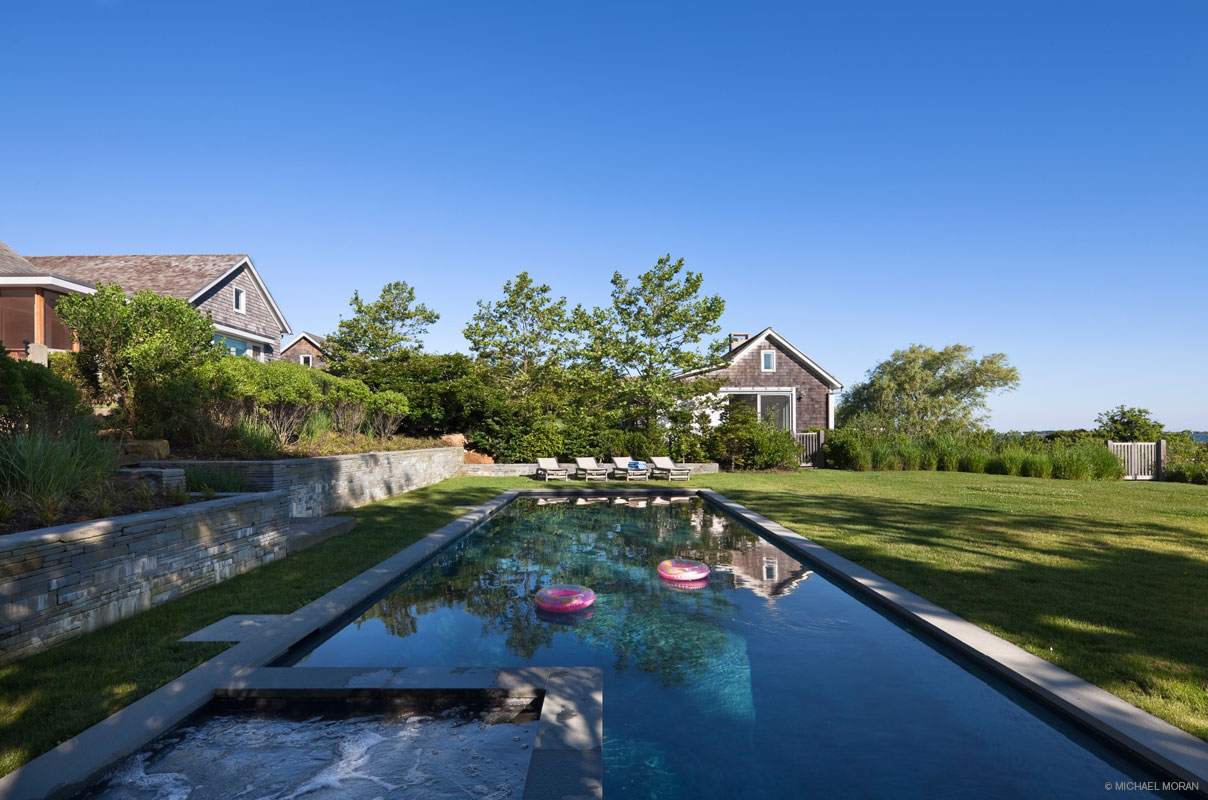 Designed to accommodate a growing family and close friends, this lake-front compound includes an 1,800-square-foot three-bedroom guest house, 4,500-square-foot main house, 50-foot lap pool, and a barn. An aggregate of smaller, informal living spaces carefully composed to disguise the bulk of the building and create a variety of views and experiences, each structure centers on a great room open to the northern water views and the southern sun and breezes. The structures combine modern design with the local gabled vernacular of cedar shingles and white-painted wood: large expanses of glass, painted pine board walls, exposed structural trusses, gray-painted pine floors, and driftwood-clad storage elements that subdivide the interiors.
This property is currently on the market, click
here
for listing.
PRINCIPAL-IN-CHARGE: Robert Young, AIA; PROJECT ARCHITECT: Satoi Akimoto; PROJECT TEAM: Kiyomi Troemner, Jason Shannon and Shea Murdock; STRUCTURAL ENGINEER: Robert Silman Associates; GENERAL CONTRACTOR: Atlantic Collaborative Construction Company;LANDSCAPE ARCHITECT: Brady Mitchell Anderson; AUDIO VISUAL: Curt Barad Audio Video Inc; PHOTOGRAPHY: Michael Moran (c) & Frank Oudeman (c).
RECOGNITION
At the Water's Edge
Design Bureau
Hamptons Cottages & Gardens
IW Magazine
Oculus
Residential Architect
The Big Book of the Hamptons
The Long Island Chapter of the AIA 2012 Archi Award Commendation
Ville & Casali