BLUFF HOUSE
Montauk, NY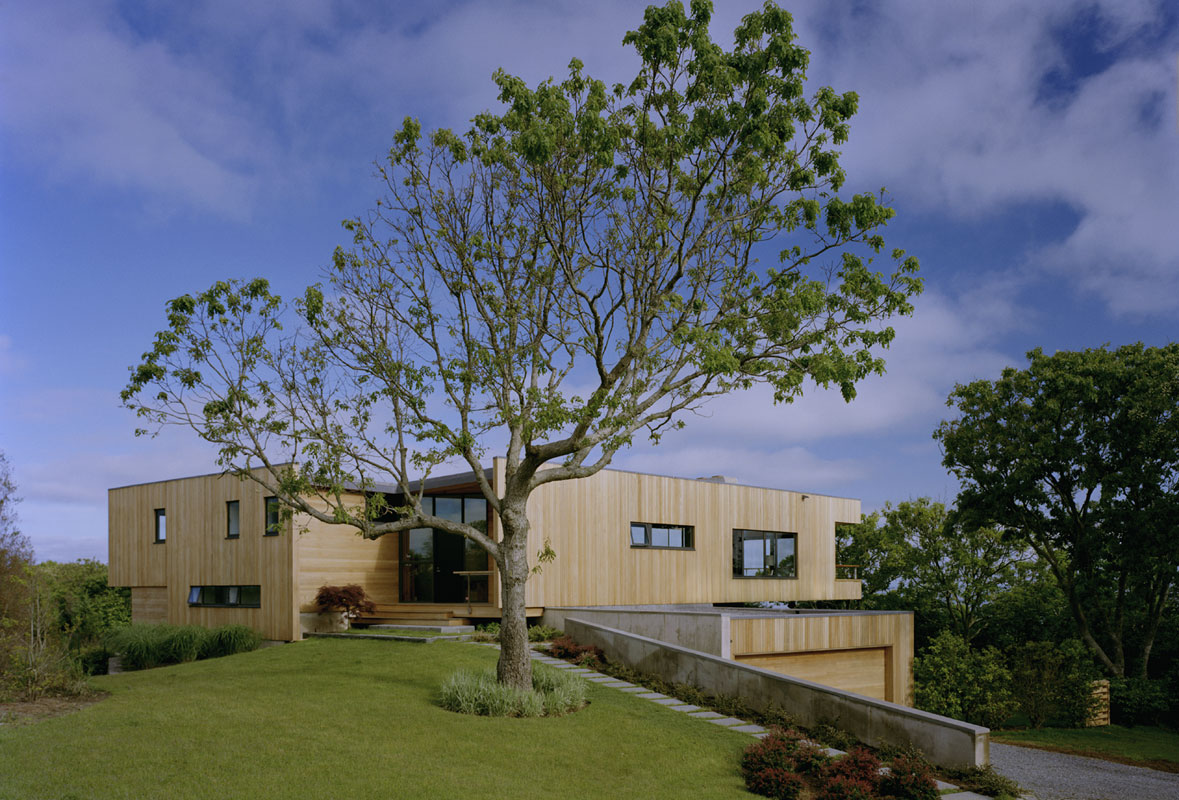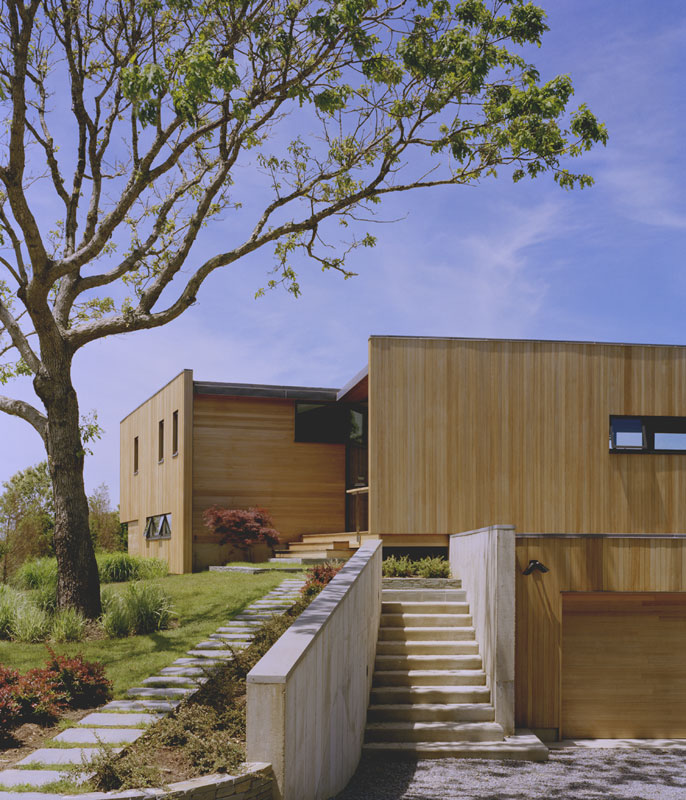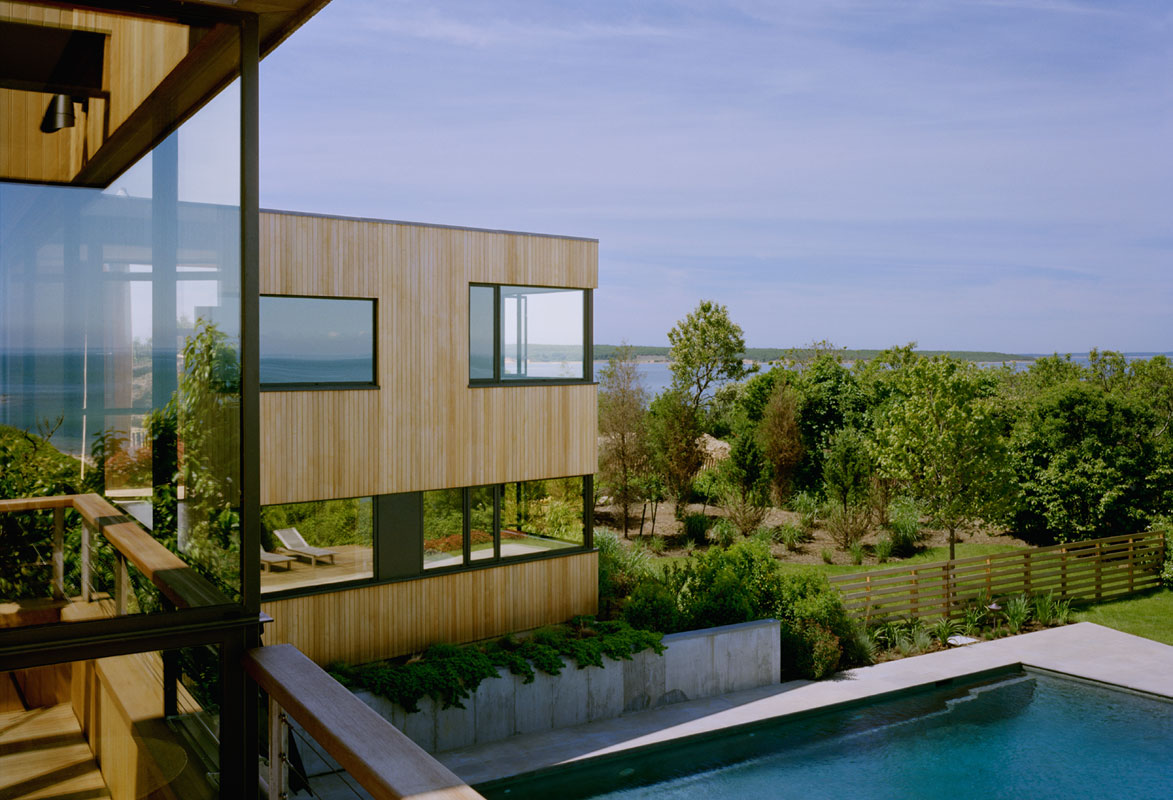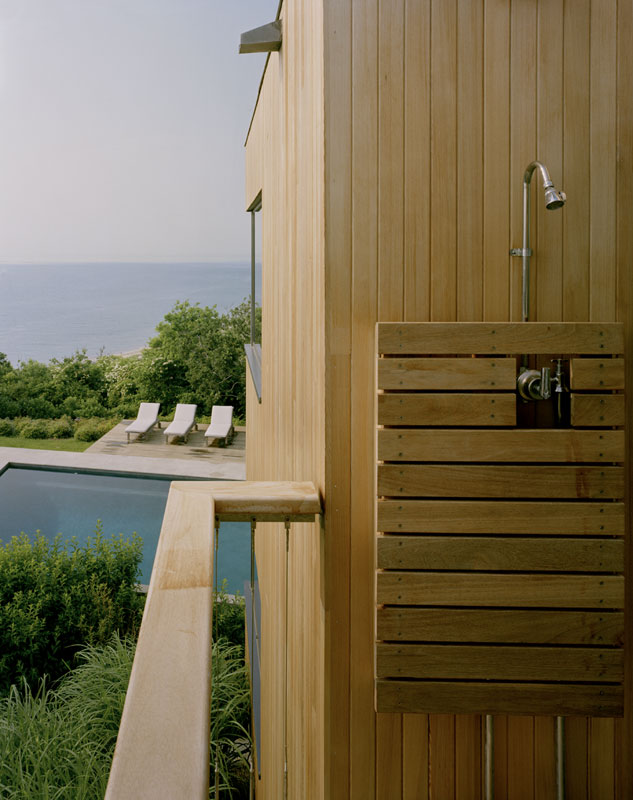 Perched on a bluff overlooking Block Island Sound, the property is a flag lot at the edge of a new subdivision, bordered on three sides by water, wetlands, and woods. The client asked us to design a house with a minimal impact on the pristine landscape, maximum exposure to the views and all the amenities of a year round vacation home.
The basic requirements of each space were considered integrally with the effects of sunlight, breezes and views. The house was conceived as a lens, continually framing and magnifying the subtle changes in the surrounding environment.
PRINCIPAL-IN-CHARGE: Robert Young, AIA; PROJECT TEAM: Casey Feeney,Tom Ambler, Shea Murdock; STRUCTURAL ENGINEER: David Kufferman, PE; LANDSCAPE DESIGN: The Bayberry; GENERAL CONTRACTOR: Meberg and Pedersen Builders; CUSTOM WOODWORK (cabinetry): Tim Mills; CUSTOM WOODWORK (mahogany strip elements): Steve Whalen; DECORATIVE PAINTING (steel columns): Nick Locke; PHOTOGRAPHY: Michael Moran (c).
RECOGNITION
Contemporary Houses

Contemporary Houses of the World
Custom Home 2006 Design Awards, Merit Award for Custom Home 3,000 to 5,000 Square Feet
Exclusive Houses: Sea & Mountain

Hamptons Cottages & Gardens

New York Living

The Chicago Athenaeum 2006 American Architecture Awards
The Collection of 2006 Awarded Projects in the World
The Long Island Chapter of the AIA 2006 Archi Award

Oculus